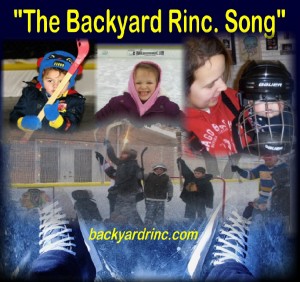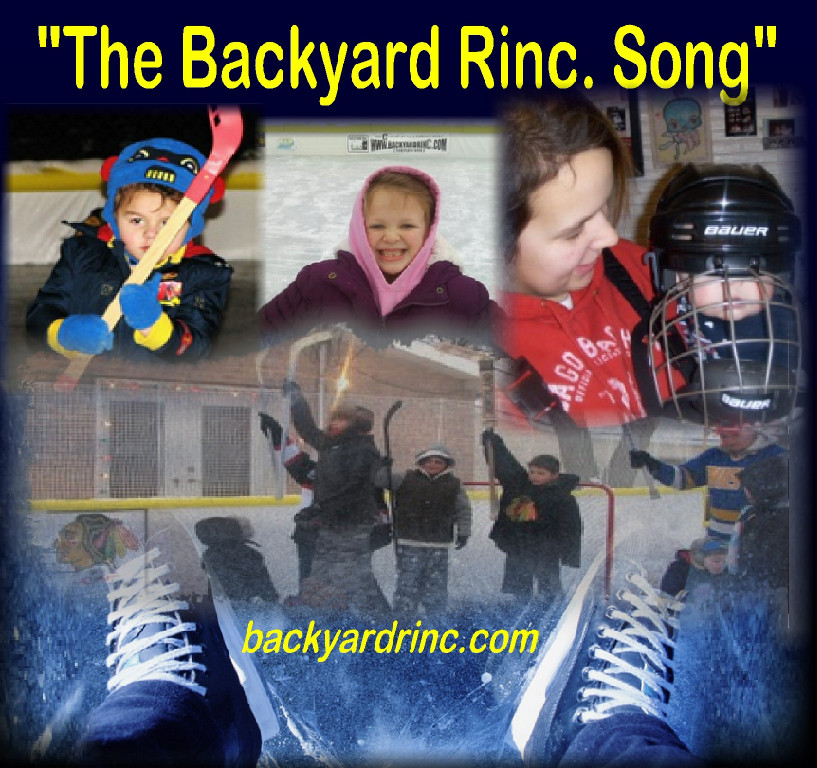 I know what you're thinking. It's October, the leaves are falling, the nights are getting colder. It's almost time to drag the boards out, you're about to buy a liner, and you can't wait to use that new homeboni you built. But there's something amiss. You have all of your tools and rink parts, but something it missing. Then it hits you:
You don't have an anthem.
Fret no more. Greg Michalski, a songwriter, rinkbuilder, and owner of Backyard Rinc, Chicago's premiere all-purpose backyard rink installer, has you covered. Written by Michalski and recorded by Chicago's own Thrift Store Heroes, "The Backyard Rinc Song" might just be the first ode to the fine art of rinkbuilding ever created.
Head over to Michalski's website and have a listen. Heck, loop the song while you build your frame and you won't have to wonder why all of your friends are drinking apple cider and carving Jack-o-lanterns with their kids while you pound rebar into your lawn with a sledgehammer. The image of the "3-year-old in double blades" will keep you going.
Great lyrics, great tune, and great time of year. Rinkbuilders, your anthem.
---
In Chicagoland and want a rink? Contact Michalski at
greg@backyardrinc.com
.
Tap on the pads to Michalski's Boston-area counterpart, Alex Rogozenski of www.backyardice.com, for being the first to point me to this song on Twitter.