Like backyard rinks themselves, there is an infinite number of ways to build one's own ice resurfacer, as evidenced by the myriad of sites and plans you'll find with a quick google search.  They range from the simple PVC-hose setup, to backpack resurfacers that use water tanks and child carriers, to the truly motivated and financially unrestrained models that have water tanks, pumps, heaters, and wheels.  Personally, I opted for the former: an inexpensive PVC-based homeboni that I attach to my outdoor spigot via garden hose.  I cannot claim responsibility for its design.  I'm merely providing the parts and steps I used to build my unit.
What you'll find below are instructions on how to make the exact unit that I've been using for years.  I initially thought about including part numbers for the big home improvement stores, but considering the number of PVC manufacturers, retail outlets, and geographical locations of rink builders, I didn't think that made sense. 
Instead, I've linked you to the fine folks over at plumbingsupply.com, who agreed to let me use their images.  I've also included a printable PDF file at the bottom of this post, which will be useful should you decide to purchase your parts locally.
I am by no means a plumbing expert (nor do you need to be to create a homeboni), but I opted to use the "slip" (or threadless) PVC connectors as opposed to their threaded brethren.  You can obviously do whatever you're comfortable doing, but I tend to trust PVC cement more than teflon tape and PVC threads.  I also used 3/4″ PVC for the entire unit.  Expirement with other sizes if you wish, and please report back with your experiences using other pipe diameters.
Parts list (click on images to be taken to the appropriate plumbingsupply.com page):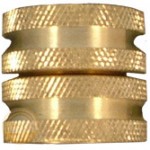 3/4″ FHT x 3/4″ FHT brass swivel (Found here) - Quantity – 1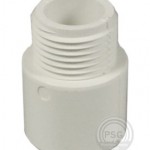 3/4″ MHT x 3/4″ Slip (Found here) – Quantity – 1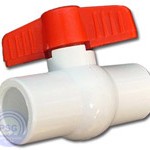 PVC Ball Valve (PN PVCBSS07) – 3/4″ on both ends – Quantity – 1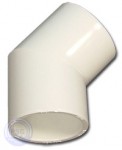 45-degree elbow (PN 417) – 3/4″ S x S (slip-by-slip) on both ends – Quantity – 1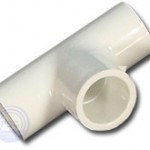 Regular Tee fitting (PN 401) – 3/4″ S x S x S on all ends – Quantity – 1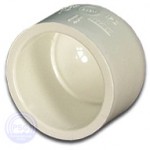 3/4″ Slip Cap (PN 447) – Quantity – 2

PVC Cleaner – Not sold at plumbingsupply.com, but suggested for slip fittings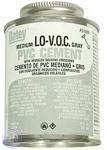 PVC Cement  (Found here)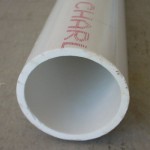 3/4″ PVC pipe - Not sold at plumbingsupply.com – About 12′ should give you plenty extra
Additional parts and tools:
An old towel, zip ties, a power drill, drill bits, teflon tape, and a PVC cutter/dremel/fine-toothed hacksaw.
The assembly:
Now that you have your parts, you're ready to build.  Your homeboni can be as big or as small as you need it to be.  I have outlined my design below, but feel free to make it longer, shorter, wider, or narrower as you wish.  One thing to note, however, is that 3/4″ PVC is flexible at long lengths, and becomes increasingly brittle the colder out it gets.
In lieu of a step-by-step, I've created an image of how the parts all go together: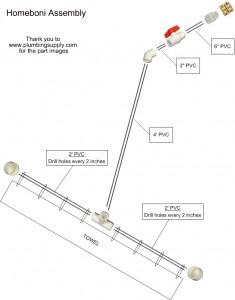 Some random assembly tips:
-Be sure to read the instructions on the cleaner and cement containers.  Different brands may have different instructions and cure times.  And crack a window, too.
-When drilling the holes in the bottom PVC pieces, make sure they direct the water where you want it to go.  I did not do this with my first version, and now when I drag the homeboni behind me, the water squirts up in the air then back down on the towel.  If I open up my valve all the way, the water shoots out past my towel.  Not what I meant to do.  To do this, have someone hold the assembled homeboni behind them as they walk.  Observe the angle, then use a marker to dot where you want the holes to be.  If I did it again, I'd have them point directly down onto the towel.
Lastly, if online ordering is not for you, here is a handy PDF parts list if you wish to purchase your parts locally.
~~~
So now it's your turn.  Did you use these plans?  How did it come out?  Upload some pictures and tell us your story.  The goal of this post is to help spread the word about an inexpensive and simple way to get the best ice possible, allowing you to spend less time working on your rink and more time enjoying it with family and friends.  So to that end, feel free to let me know about your design and how it's worked for you.  And please do spread the word so that more folks will realize how easy it is to have a homeboni of their own!

COMMENTS HAVE BEEN DISABLED FOR THIS POST AS OF DECEMBER 12, 2011. HAVE A QUESTION OR COMMENT? HEAD OVER TO THE BACKYARD-HOCKEY.COM FORUMS, REGISTER, AND POST YOUR COMMENTS THERE. THIS WAY OTHERS WHO HAVE SIMILAR QUESTIONS WILL EASILY BE ABLE TO FIND YOUR TOPIC, AND YOU'LL HAVE A BETTER CHANCE OF HAVING YOUR QUESTION ANSWERED.