Before this past year, if you were an over-22 hockey player in New Hampshire looking for a tournament to play in, your choices were limited.  There were a handful of indoor men's ice hockey tournaments in the region, but you were in for some driving if you wanted to take part in a pond or street hockey event. And even though hockey in New Hampshire appears to be growing, pseudo-old-timers like myself were running out of places to play.
Enter Scott Crowder.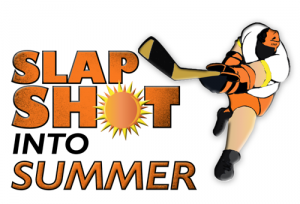 Building off the hugely successful New England Pond Hockey Classic, Crowder's Ekal Events is bringing a brand new festival to New Hampshire's Lakes Region.  The first-ever Slap Shot Into Summer: A Street Hockey Festival will take place on the streets of Weirs Beach over Memorial Day Weekend 2010.  I chatted with Scott earlier this week to discuss Ekal, the Slap Shot Into Summer event, and his own personal street hockey memories.
B-H.com: First off, what is Ekal?
Scott Crowder: Ekal is the word "Lake" spelled backwards. The Ekal Company is an organization which was established last spring with the mission to promote the lake lifestyle and the activities which exist around it. The Ekal Company is the parent company of a number of separate divisions; one of these divisions is Ekal Events, which specializes in unique sporting events. The New England Pond Hockey Classic was Ekal Events first event and we have two events to follow which are the Slap Shot Into Summer: A Street Hockey Festival and the Weirs Beach Summer Slamfest: A Beach Volleyball Tournament.
B-H.com: What do I need to know about the Slap Shot Into Summer?
SC: The "SSIS" is a 3 day, 4 v 4 street hockey tournament scheduled to storm the streets of Weirs Beach in Laconia, NH on beautiful Lake Winnipesaukee, Memorial Day Weekend, the 29th-31st of May. Teams will compete in 4 games on street hockey rinks (105′ X 40′) over the course of Saturday and Sunday with playoff rounds on Monday if they qualify.  With divisions for all ages (as well as both street and roller divisions) the Slap Shot Into Summer is sure to become the best way to kick summer off right!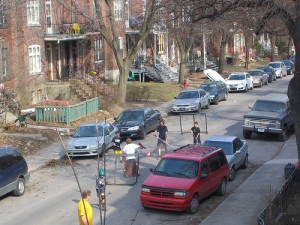 B-H.com:Â  Where did you come up with the idea for a street hockey tournament?
SC: The idea for the Slap Shot Into Summer came from an understanding of the hockey community and their passion to play the sport year round.  As a kid I would spend hours upon hours out on the street playing street hockey with my friends. Once I was old enough to drive my friends and I would throw nets on the top of our cars and drive down to the tennis courts to play all day long.  That's what it's all about, playing hockey with a group of friends, so we decided to organize a weekend dedicated to that notion.
The Slap Shot Into Summer is driven to provide the hockey community of New England with a competitive, unique and organized street hockey experience. We are dedicated to the creation of an event to benefit everyone involved from local and regional businesses to the hockey community, charitable organizations, sponsors and of course the participants.
B-H.com:  Any other street hockey memories from your youth?
SC: As a child I would spend hours outside playing street hockey with my friends. We would play best of 7 series back to back until the street lights came on and the goalie complained about not being able to see the ball anymore. We ultimately graduated to the local tennis courts where we would play for days; trying our best to avoid the tennis players.
One year the NHL Breakout tournament came to Revere Beach in Massachusetts. This was a roller hockey event put on by the NHL. We fielded a team and went down for the weekend long event. It was an absolute blast and through the Slap Shot Into Summer event we hope to create a similar annual event to give the hockey community of New England a chance to come out each year and have some fun!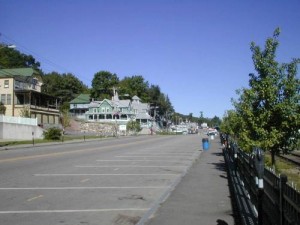 B-H.com:Â  Have the towns and businesses in the Lakes Region been receptive to these events?
SC:Â  The Lakes Region of New Hampshire has been wonderful to work with. The towns of Meredith and Weirs Beach provide ideal locations to host the events we put on. With their close proximity to Boston, the abundance of lodging and dining options and the lake right there it really is the perfect location for our tournaments. The local businesses and the town officials have been very supportive of the new events we are bringing to the region. We look forward to hosting the 2011 NEPHC again in Meredith and are excited to see how Weirs Beach works out for the 2010 SSIS.
B-H.com: How has the public reception been for the NEPHC and the SSIS?
SC: The response we received for the New England Pond Hockey Classic in our first year was unbelievable. To have 77 teams in our first year with 45 on a waitlist is amazing. I recently spoke with the tournament director of the North American Pond Hockey Championships in Minnesota. They have been around for a couple years now and they just reached 75 teams this year. We could have had 120 teams in our first year!  That is amazing and a testament to the passion the hockey community of New England has for their sport. We envision having around 130 teams for next years NEPHC. Registration opens April 15th. Check out www.pondhockeyclassic.com for more information.
The reception we have received for the Slap Shot into Summer has been wonderful from the town of Weirs Beach, and they are very excited to host this event. We have not received the response we would have liked thus far from the hockey community but it is still early and we are confident we will attract the teams needed to host a successful event. Check out www.ekalevents.com for more information on the SSIS and to register your team.
B-H.com: Any other hockey events planned this year?
SC: We have a number of events on the drawing board, some hockey, some not, but I can tell you we are planning another Pond Hockey Classic in another town in New England for 2011.  A number of things still have to fall into place but keep your eye out for another Pond Hockey Classic in 2011.
---
Thanks to Scott for taking the time to speak with us. To register for the 2010 Slap Shot Into Summer, visit
www.ekalevents.com
. To register for the 2011 New England Pond Hockey Classic, visit
www.pondhockeyclassic.com
.
Street hockey photo courtesy of alanah.montreal.  Tournament logo and Weirs Beach photo courtesy of Ekal Events.
Want more? Here are some related posts: