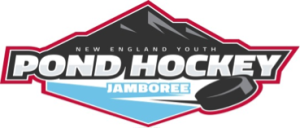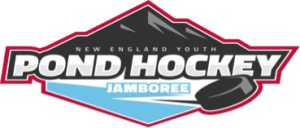 It all started with an idea.
Richard Wood, Springfield College professor by day and hockey dad by night (and early weekend morning), was sitting with some friends at the Vermont Pond Hockey Classic when the group had an idea. Create a pond hockey tournament on the same site, the idyllic Lake Morey Resort, only have it be exclusively for kids. Last February, that vision became a reality.
33 teams participated in the first annual New England Youth Pond Hockey Jamboree in February 2015. The response and feedback was tremendous, proving that youth pond hockey can be a viable event.
"Players loved it, would be the first tournament they would want to return to. Parents thought it was an incredible experience and many personally thanked me for signing us up."
"A huge thank you to you and your committee for hosting and extremely well run tournament! I honestly did not have one complaint / concern from our coaches, managers, or families that attended."
"My son said it was the best weekend of his life."
And the numbers agree:
100% of last year's teams are coming back again this year.
Organizers added 16 teams for this year, and all 16 spots were sold out by 9am the first day.
There are more than 25 teams on a waiting list.
Rooms at Lake Morey Resort sold out two hours after reservations opened.
All of this happened in July!
This year, in addition to the on-ice action, organizers have added a number of off-ice activities as well. During registration on Friday night (February 19th), guitarist Jason Cann will entertain the crowd, as will magician Nick Blais, who specializes in face-to-face magic. The Pond Hockey documentary will air in the movie theater at 7pm. On Saturday, after the on-ice action has subsided for the day, Family Trivia will take place at 7:30pm. Throughout the weekend, there will be a knee hockey zone, Wii hockey on the big screen, sleigh rides, ice fishing, and of course, Lake Morey Resort's famed 4.5-mile skating loop. Yes, it's a pond hockey jamboree at the heart. But calling it a fun-as-heck long weekend full of awesome family activities isn't far from the truth.
So while the tournament is booked up for this year, certainly like their Facebook Page and get your mouse finger ready to join the fray in 2017. And of course, there's always room for tournament sponsors, volunteers, or spectators. To get more information or to reach out to the organizers, please visit the event's website, http://wtmhockey.org/Page.asp?n=89469&org=WTMHOCKEY.