Each year for the past two, we have partnered with a handful of pond hockey tournaments from all over North America in an attempt to help grow their event, and subsequently, grow the game of pond hockey. In the coming weeks and months, we'll be sharing information on these events with you by way of the "Meet Your Tournament" sponsored series. Please help us raise the stature of our partner tournaments by checking them out on Facebook or Twitter, and if you're local to them, signing up to play or volunteer!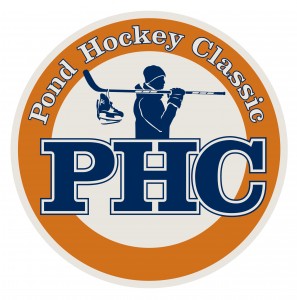 Tournament Names
New England Pond Hockey Classic
Lake Champlain Pond Hockey Classic
Locations
NEPHC – Meredith Bay, Meredith, New Hampshire, USA
LCPHC – Malletts Bay, Colchester, Vermont, USA
2013 Tournament Dates
NEPHC – February 1-3, 2013
LCPHC – February 15-17, 2013
Who's in charge?
The commissioner for both events is Scott Crowder. Crowder grew up in a hockey family, the son of former Boston Bruin player and college hockey coach Bruce Crowder. Crowder played hockey growing up, through the youth and junior levels, finishing his competitive career at UMass-Amherst, where he graduated in 2009 with a Sports Management degree.
How did the tournament come to be?
Per the PHC website:
Planning for the first New England Pond Hockey Classic began in October of 2009, just three short months before the puck was to drop. A rudimentary website was constructed, town meetings were attended and the PHC was born. The word of a Pond Hockey tournament spread like wild fire through the hockey community of New England. By the time registration closed, the NEPHC had 77 teams signed up to compete with even more on the wait list. Not waiting to create an event he was unable to handle the event was capped and 45 teams were left on the outside looking in.
As one newspaper called the event, "An Instant Classic" the PHC had solidified itself as a top notch winter event for the Lakes Region of NH and the passionate hockey community. Doubling in size the 2011 NEPHC saw 152 compete with over 100 teams on the wait list. Seeing the success of the event in NH, Crowder quickly looked for another hockey market with cold winters to host a PHC. 2012 saw 175 teams compete in NH and an inaugural event on Lake Champlain in Colchester, VT which had 57 teams take to the ice.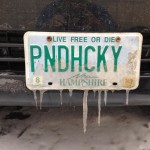 –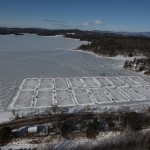 –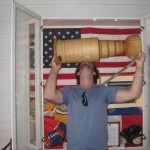 Does the event support any charities?
The official non-profit of the PHC is Restore Hockey,
which we wrote about back in 2010
. Since that post, Restore has grown and has helped thousands of kids get on the ice at low- or no-cost, helping encourage participation in what is historically an expensive sport.
Favorite outdoor hockey memory?
In high school a good friend of mine had a backyard rink in Windham, NH. We would go from hockey practice and games right to his house, grab our wet skates and gloves out of our bags, throw on the lights and hit the ice. His dad would turn on music, light a bon fire and we should skate all night. I cannot remember the number of times his dad would have to turn off the lights on the rink in order to get us to come inside, we would stay out there for hours.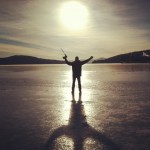 –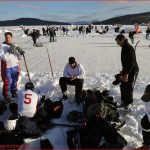 –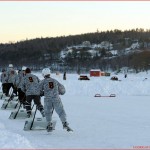 Where do you hope to take your tournament in the future?
My goal for the PHC is to keep teams returning year after year, because if we can continually create an event that leaves our participants with smiles on their faces and soreness in their muscles than we have done a great job. One of the most rewarding things about hosting these events is providing these hockey players with an excuse to get out on the ponds to play some hockey, drink some beers and catch up with their old friends. Lots of memories are made on the ponds and hopefully more will continue to be made for years to come through the Pond Hockey Classic events.
The NEPHC sells out quickly, but there are still spots available for this year's LCPHC. The deadline is January 31st. To sign up to be a part of this event, head over to their website at http://www.pondhockeyclassic.com. You can also keep abreast of any tournament updates and check out pictures from last year's tournament on the event's Facebook page, https://www.facebook.com/PndHckyClassic, or their Twitter feed, https://twitter.com/PndHckyClassic.

Also take a peek at their awesome sponsors: Labatt Blue, Bauer Hockey, MANPLOW, Restore Hockey, HockeyTapeOnline.com, and Old Time Hockey, where you can find all their newest apparel offerings.

Credit for several photos goes to Essdras Suarez.