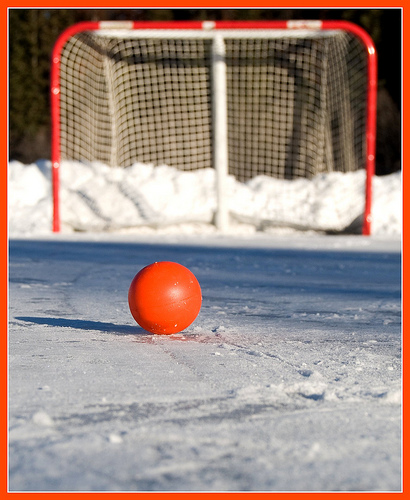 As we approach the six-month birthday of Backyard Hockey, and after putting together a set of site statistics for a potential advertiser, I thought it might be a good time to list out our most popular blog posts. The majority of this list is based on site analytics and the number of page views each post received, but I also thought it might be cool to dig up some posts from before the domain name change, when this was just a relatively unread diary of my own backyard rink. The first post is far and away the most popular on this site thanks to its inclusion on Puck Daddy, but some of the rest might be new to you. And unless you're my wife or you happened upon our old domain name around November 2008, I can bet you've never read the last one – it was my first-ever post on a blog that continues to grow larger than I ever imagined.
Which one is your favorite?
1 – Savard's Stick Pic Not Surprising
2 – Honda's 'Outdoor Rink' Commercial
5 – 2010 Chatter Cup Hockey Tournament
6 – Backyard-Hockey Profiles: Bob DeGemmis
7 – Sidney Crosby's 'Sticks' Gatorade Commercial
8 – Backyard-Hockey Profiles: Ron Landrus
9 – On hockey, life, and waiting for the things we want
10 – Why create a backyard rink?
11 – Classic
12 – So we're building a rink! (our first post)
---
Image courtesy of
tiffa130